TEORI KONFLIK DIALEKTIKA RALF DAHRENDORF

Abstract View: 88,

PDF Download: 106
Keywords:
conflict theory, Dialectica, Ralf Dahrendorf
Abstract
This paper focuses on discussing how to structure society according to Dahrendorf, how he built his theory; from where the building theory came from, and what new thesis Daherendorf produced. Dahrendorf sees social reality as having two faces (conflict and consensus). Therefore, the theory of sociology is divided into two parts; conflict theory and consensus theory. Here it is seen that Daherndorf in theory tried to perfect Marx and Weber's opinions on social reality. The final aspect of Dahrendorf's conflict theory is the link between conflict and social change. Conflict, according to him, leads to change and development. In conflict situations, the groups involved take actions that make changes in the social structure.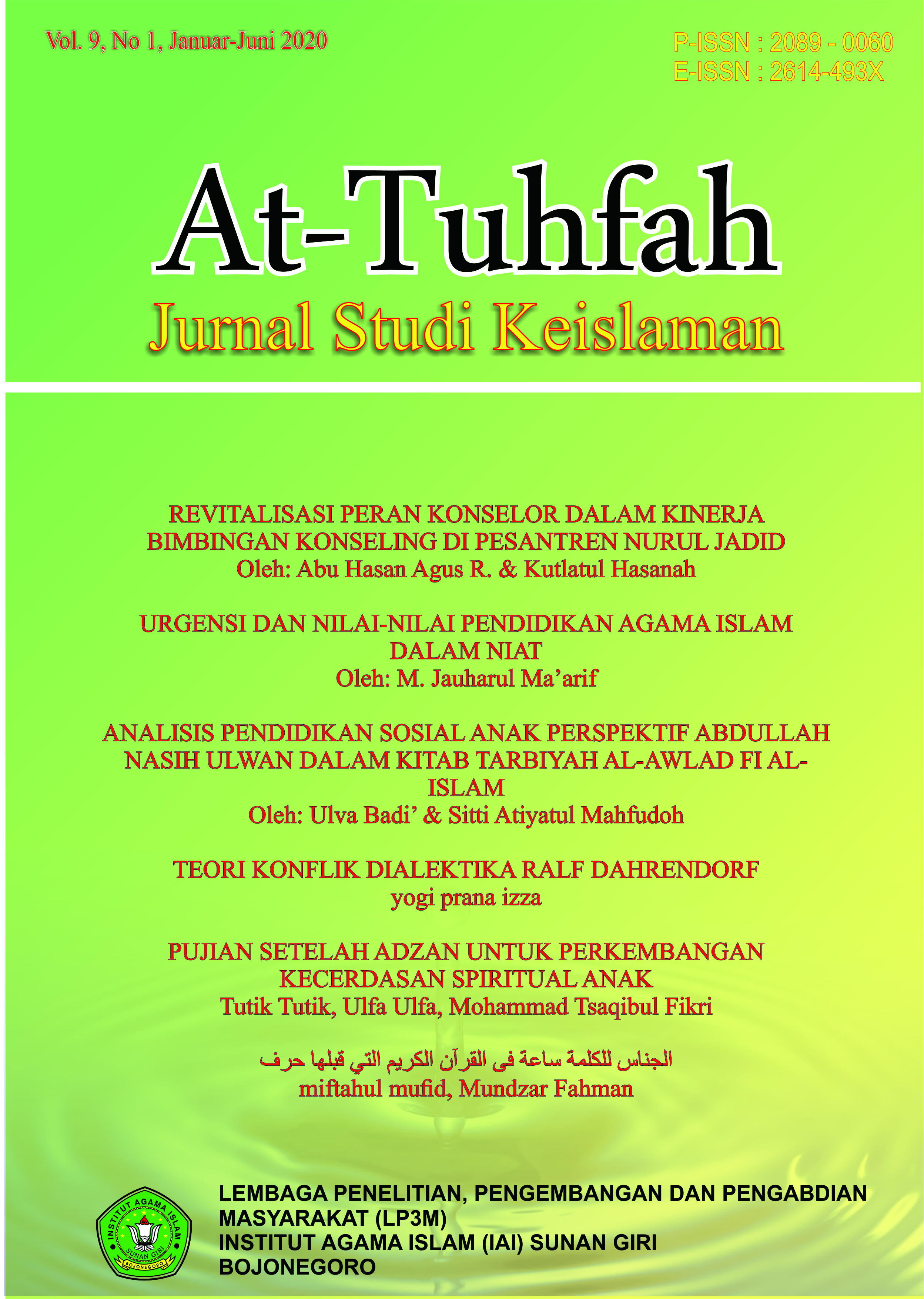 Downloads
How to Cite
izza, yogi prana. (2020). TEORI KONFLIK DIALEKTIKA RALF DAHRENDORF. At-Tuhfah : Jurnal Studi Keislaman, 9(1), 41–55. Retrieved from https://journal.unugiri.ac.id/index.php/at-tuhfah/article/view/636
License
Copyright (c) 2020 At-Tuhfah
This work is licensed under a Creative Commons Attribution 4.0 International License.

Abstract View: 88,

PDF Download: 106