KOMERSIALISASI JASA BUZZER TWITTER MENURUT UNDANG-UNDANG ITE DAN HUKUM ISLAM

Abstract View: 214,

PDF Download: 248
Abstract
Twitter buzzers are individuals or groups who spread issues or rumors in the realm of Twitter social media to attract the attention of many people so that it becomes the talk of many people, more than that to influence one's mindset. Twitter buzzers are underground syndicates that are widely scattered around the time of the election, their services are needed by political contestants and their supporters to increase their popularity as well as to bring down the popularity of their political opponents by spreading opinions on Twitter, and of course, this service is paid at a price that is not cheap considering the big risks. In addition to political contestants, Twitter buzzers are also needed by business people, political parties, agencies, and even individuals to achieve their goals. According to ITE law, Twitter buzzer services are allowed if they do not contain defamation, spread false news, and spread hate speech content. Meanwhile, according to Islamic law, Twitter buzzer services are not allowed if the mu'jar 'alaih contains immorality and slander, and if it does not contain these two things then it is permitted.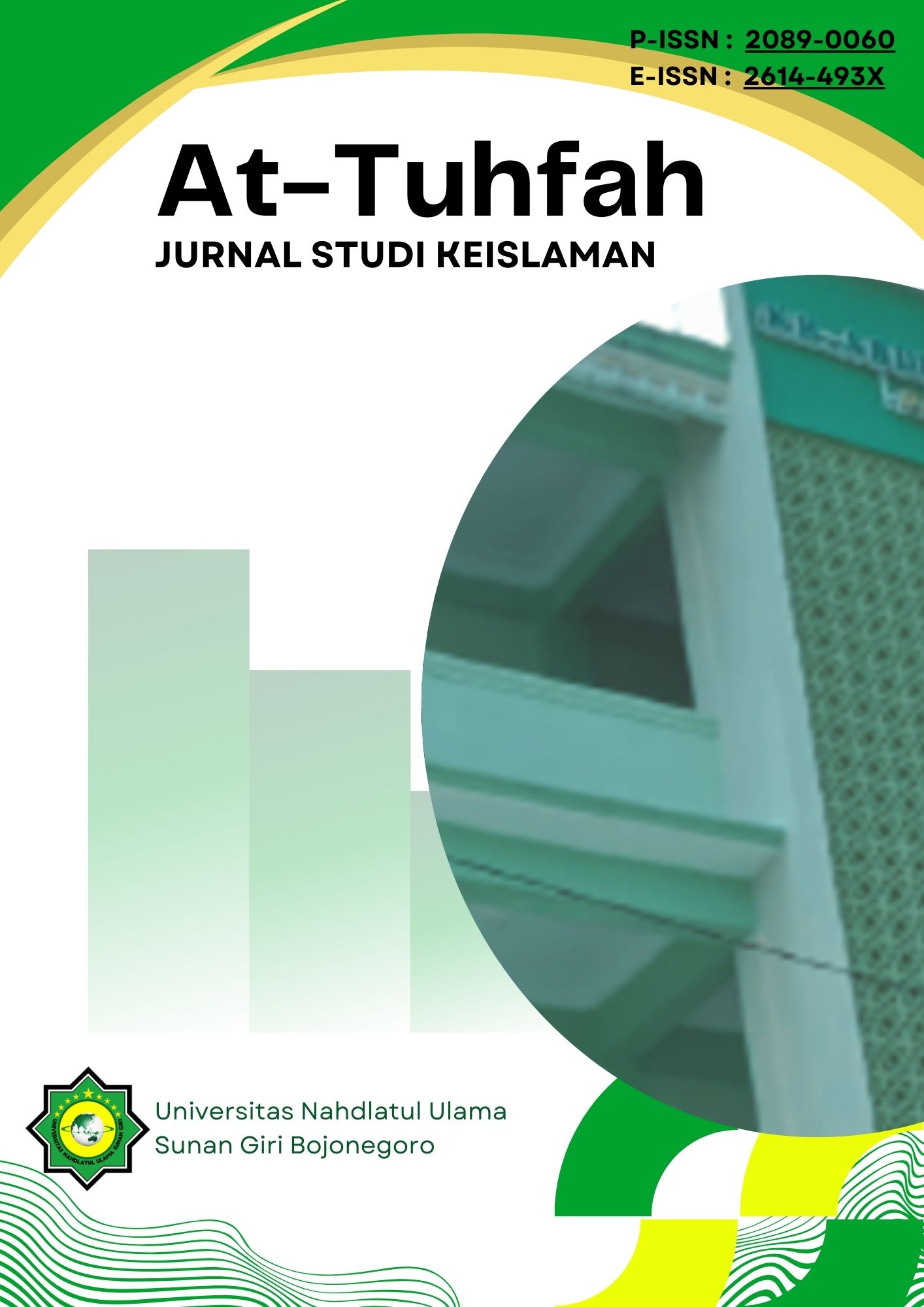 Downloads
How to Cite
Robbani, S., & Fauzi, A. (2022). KOMERSIALISASI JASA BUZZER TWITTER MENURUT UNDANG-UNDANG ITE DAN HUKUM ISLAM. At-Tuhfah : Jurnal Studi Keislaman, 11(1), 27–48. Retrieved from https://journal.unugiri.ac.id/index.php/at-tuhfah/article/view/664
License
Copyright (c) 2022 AT-TUHFAH: JURNAL STUDI KEISLAMAN
This work is licensed under a Creative Commons Attribution-NonCommercial 4.0 International License.

Abstract View: 214,

PDF Download: 248