THE FACTORS OF TEACHER'S CODE SWITCHING IN CLASSROOM INTERACTION
edi suwandi

Universitas Nahdlatul Ulama Sunan Giri
Keywords:
teacher, code switching, classroom, interaction, factors
Abstract
Code switching is one of the techniques that can be used by teacher during classroom interaction to make students easier to understand the teaching and also to make the classroom interaction more interactive. As it is know that, the teachers are not always aware in using code switching in their teaching and learning process. This research is conducted to find the factors of code switching during classroom interaction.
This research applied qualitative method. The subject of this research is an English teacher of  Vocational High School 1 Makassar (SMKN 1).  In collecting data, a part of using observation checklist and recording five meeting during the classroom interactions, the writer also used interview. This research employed discourse analysis to describe the data that the writer found during classroom interaction. The data could be identified, classified and analyzed descriptively.
This result showed that the factors causes used code switching by the teacher in classroom interaction have several reasons, they are lack of vocabulary, to help student understanding, to introduce a new topic, and as a teaching strategy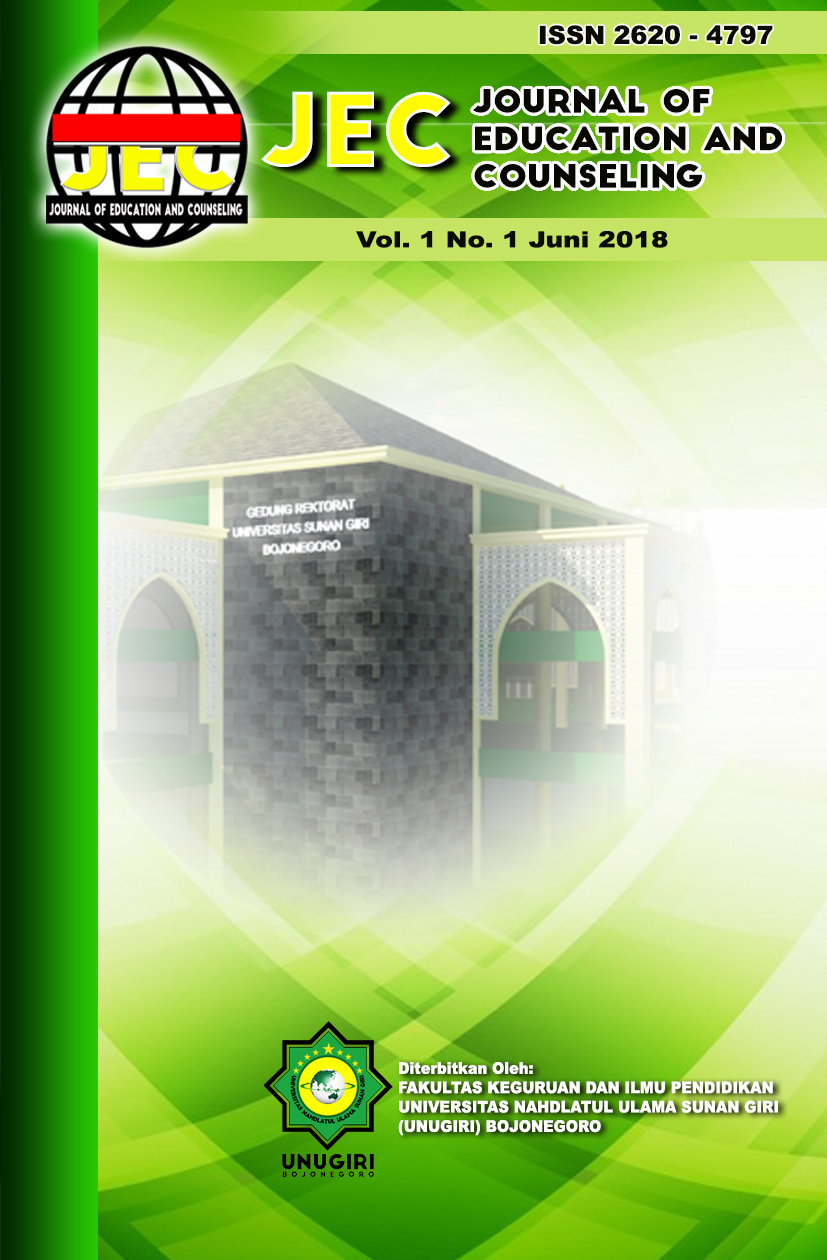 How to Cite
suwandi, edi. (2018). THE FACTORS OF TEACHER'S CODE SWITCHING IN CLASSROOM INTERACTION. JEC (Journal of Education and Counseling), 1(1), 13-26. https://doi.org/https://doi.org/10.32665/jec%20(journal%20of%20education%20and%20counseling).v1i1.23